A variety of activities are essential for dogs to keep them physically and mentally fit, for example many action-loving dogs enjoy running alongside a bike. There are a few things to keep in mind to make the trip enjoyable for everyone.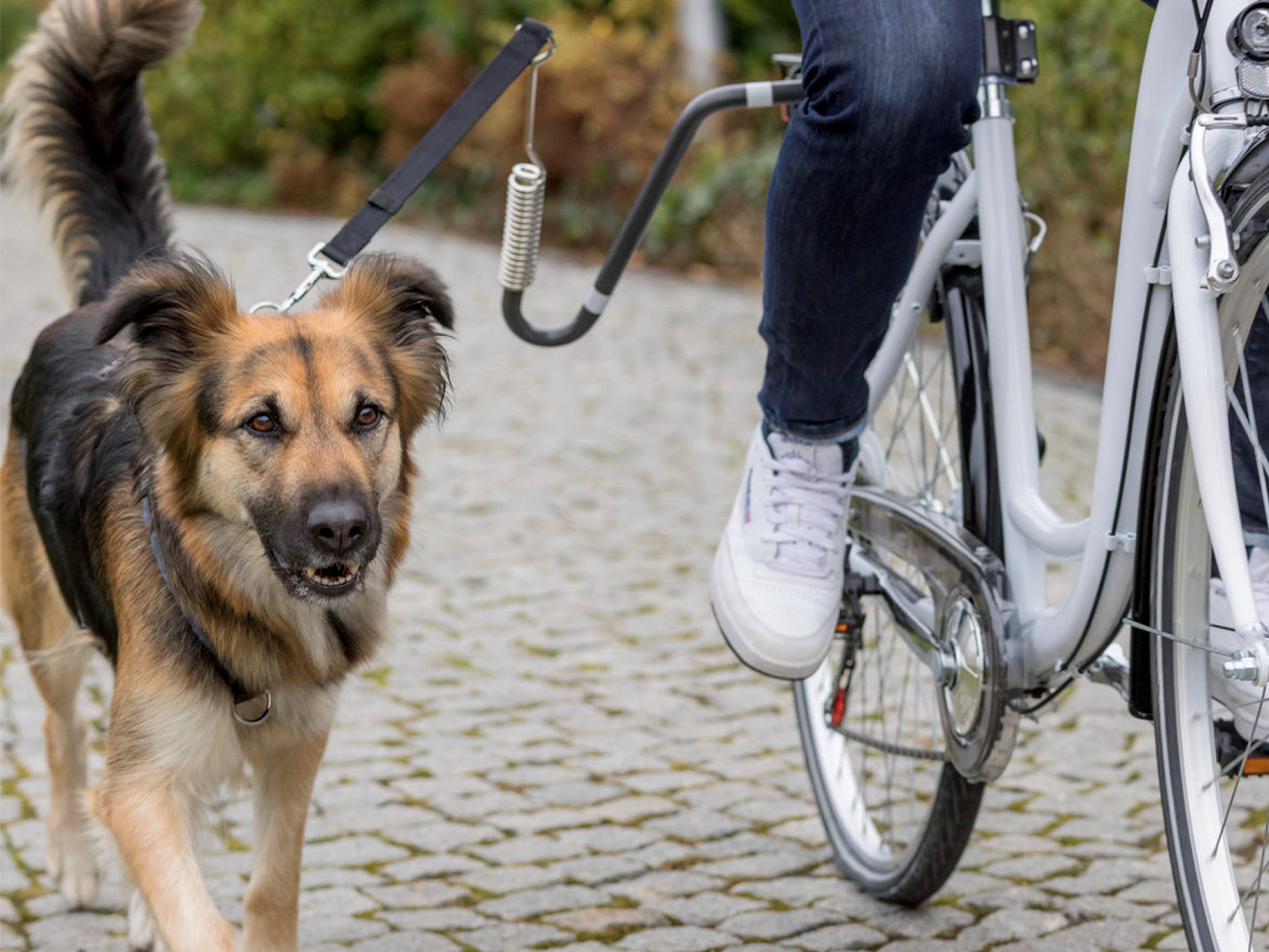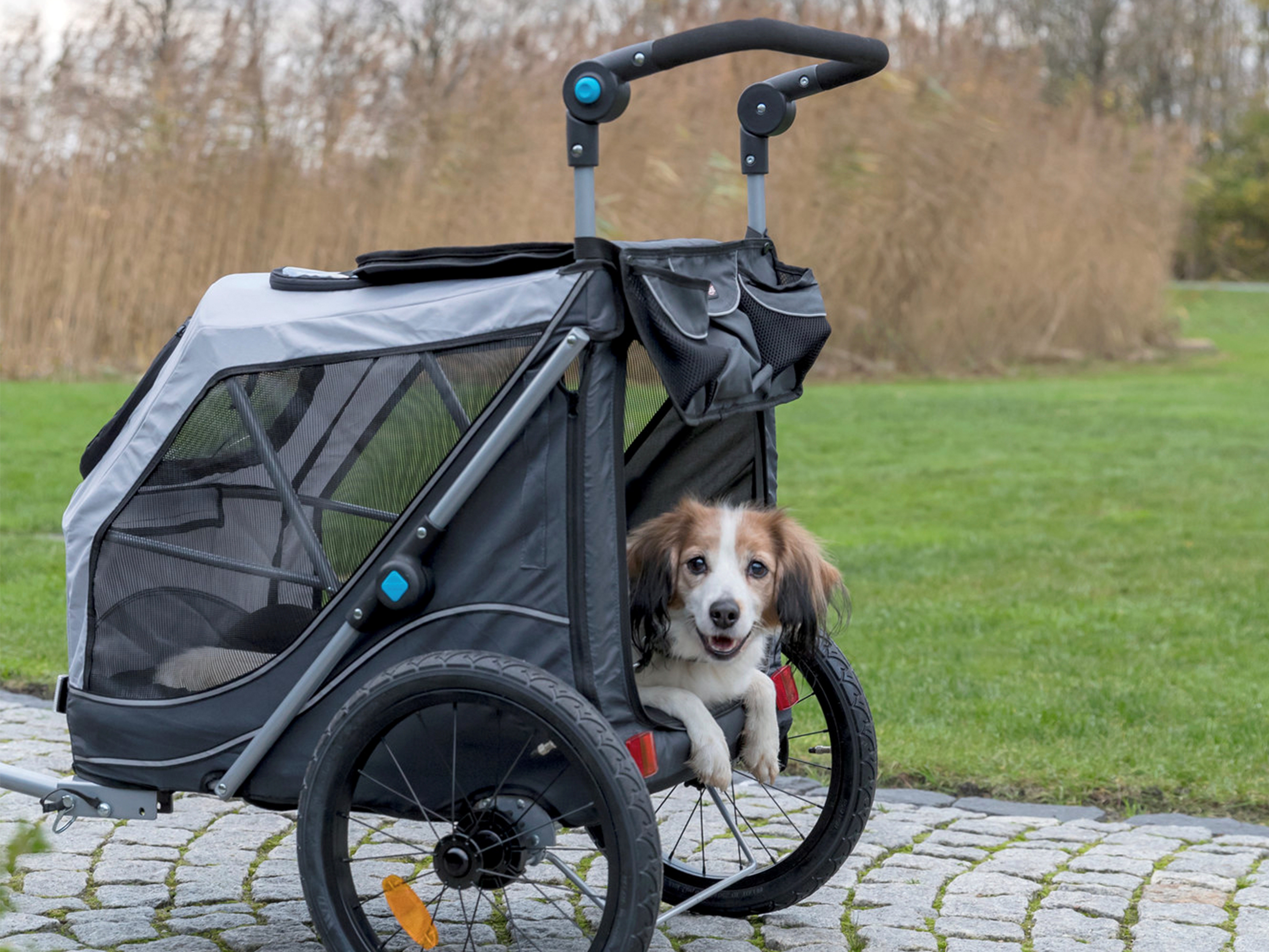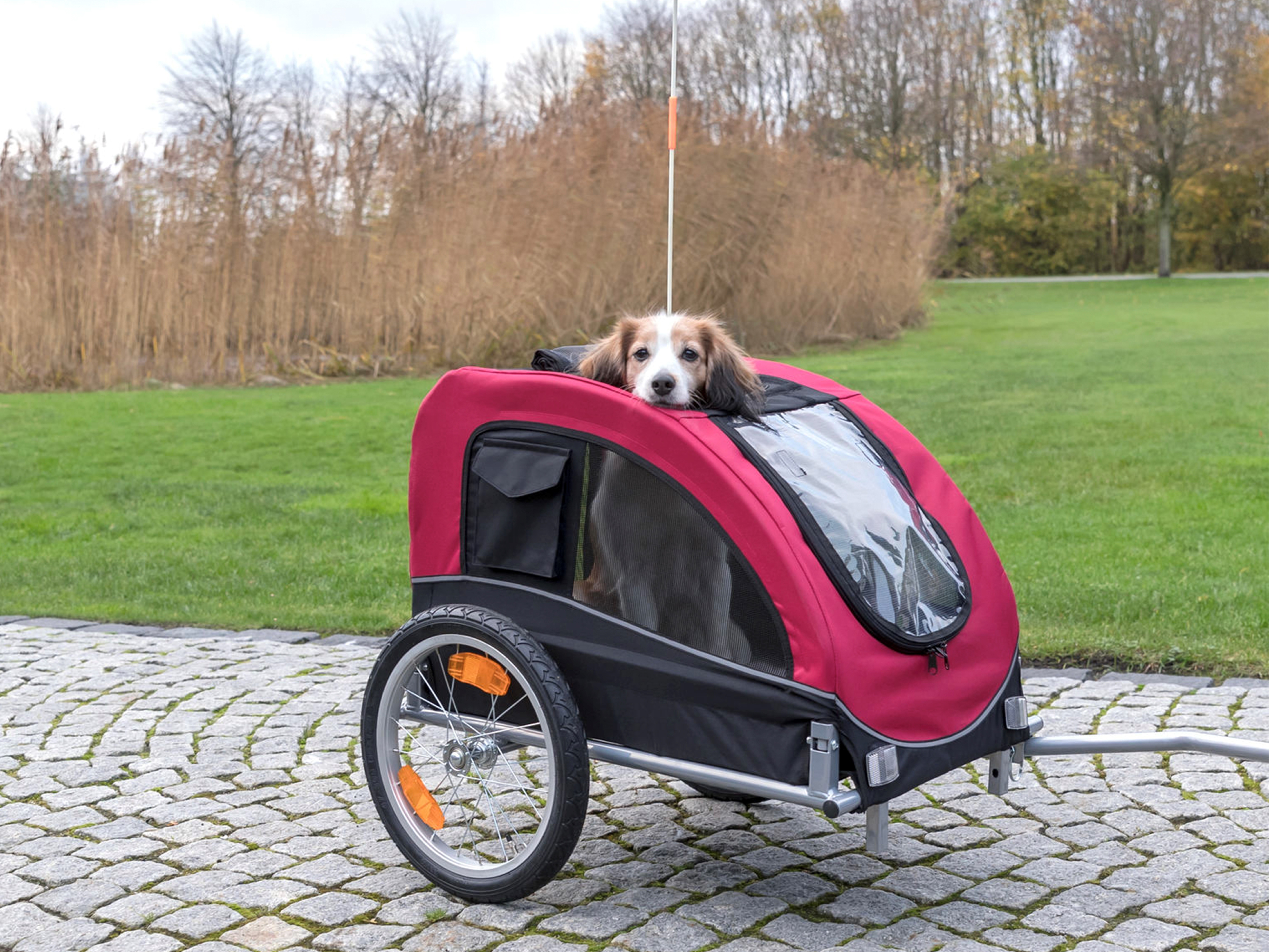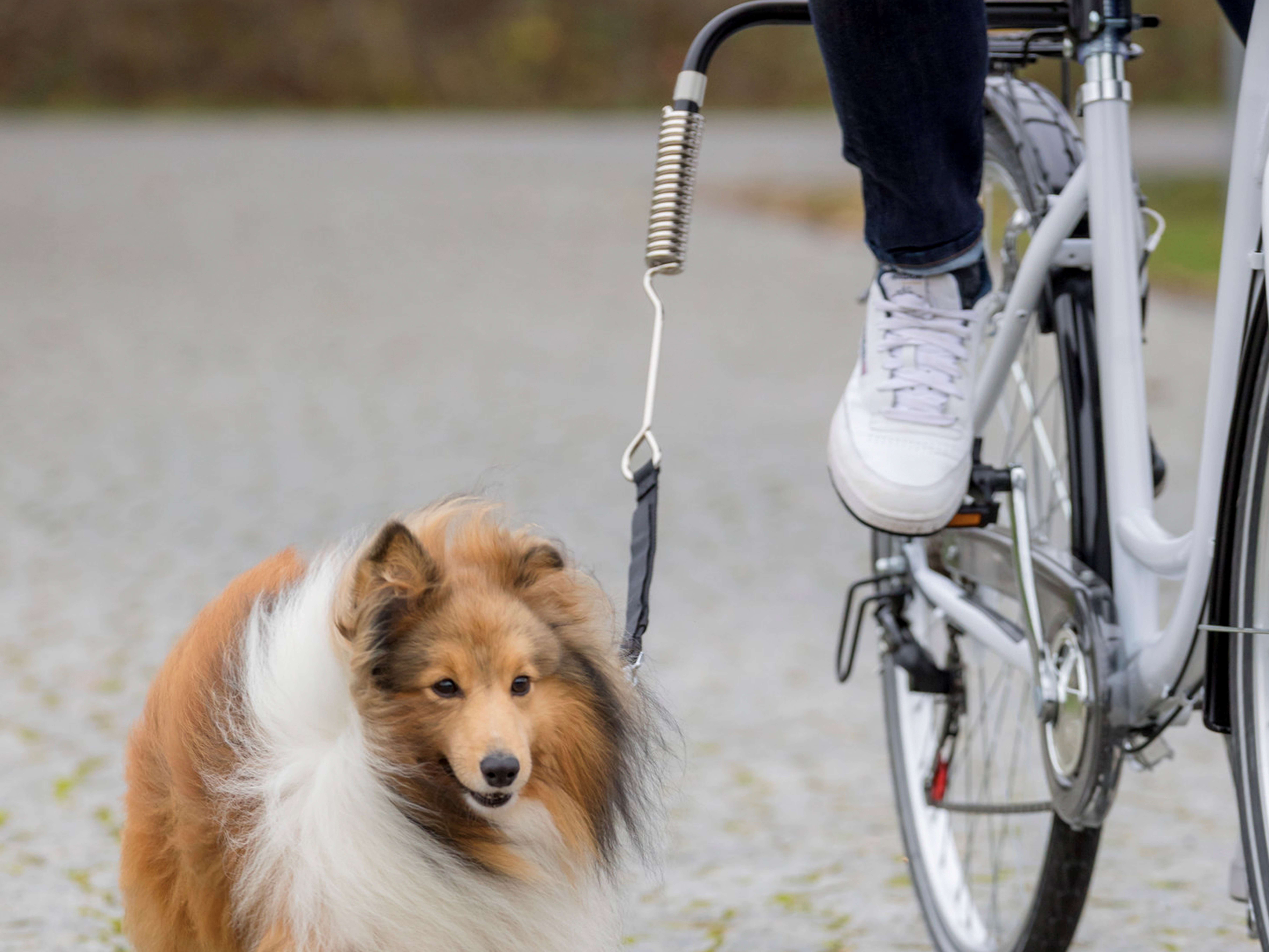 Leashes and Holders
Before you go on your first outing the dog should be acquainted with the new situation slowly. It's best to start pushing the bike alongside the dog. Next you can practise for short stretches away from busy roads. Only venture into traffic when you and your dog have become quite used to the situation. Special leads and forms of attachment make leading your dog easier and safer.
With puppies and young dogs you have to keep in mind that they tire quickly. As the strain on bones and joints is not inconsiderable, only full grown dogs should accompany a bicycle. For smaller breeds this is the case with 12 months, for larger breeds with 24 months. Dogs cannot regulate their body temperature as well as humans. Therefore frequent rests and sufficient water for drinking are a must.
Bicycle Baskets and Bags
Small dogs who can only run alongside a bike for short distances or not at all, don't have to do without a bicycle trip. For them there are special baskets and bags.
Trailers
Trailers are an interesting alternative for larger dogs who are too old or too frail to run alongside a bike. Again, the dog should have the chance to get used to the new form of transport slowly: start with the trailer standing still, then push it slowly and finally pull it with your bike, at first only as long as the dog is quiet in the trailer. Have a break after a maximum time of 2 minutes. You can prolong the time step by step.