Dog clothing - the right choice and the right use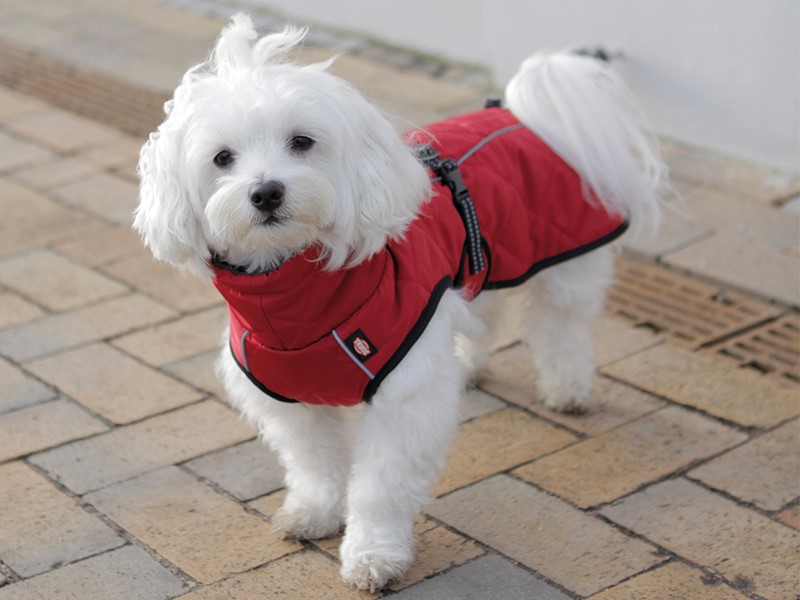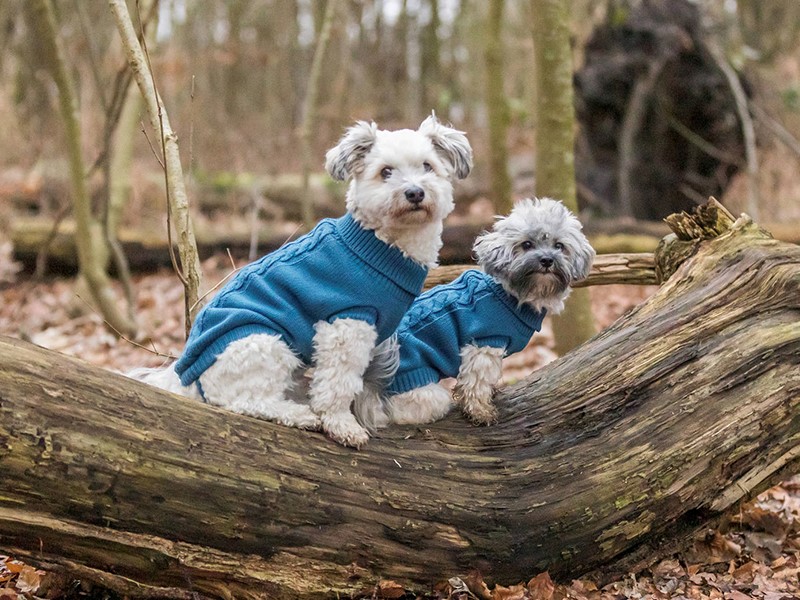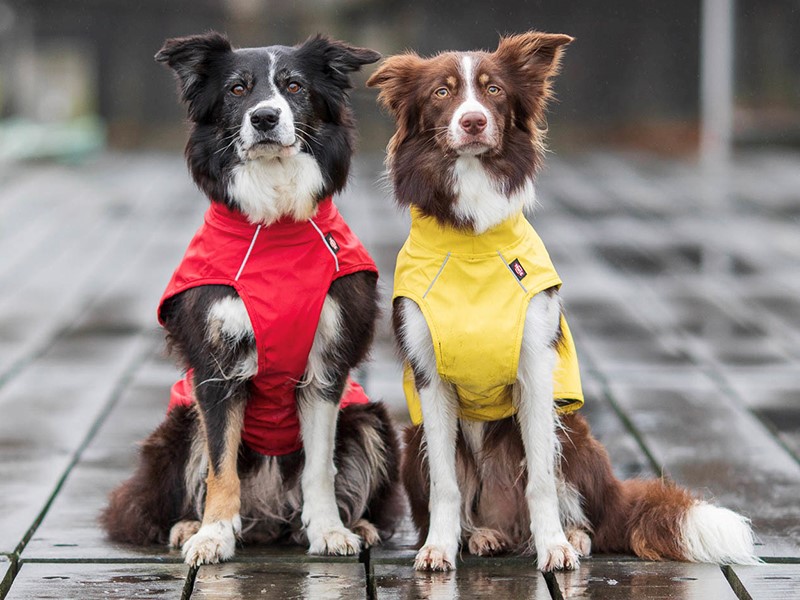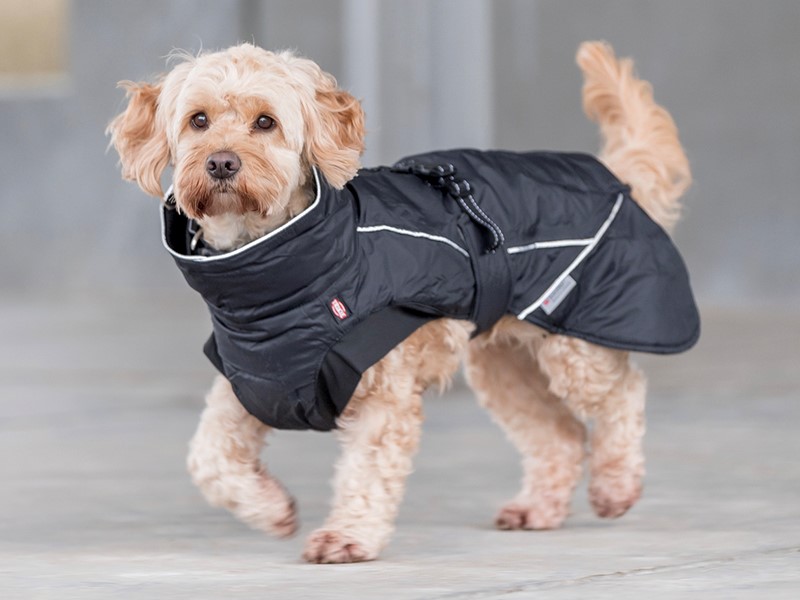 Often there is the question: Do dogs actually need clothing? They have fur that protects them and keeps them warm! That is true, but there are situations and life phases where using dog clothing is sensible.
First of all, our pet dogs live together with us in heated rooms. This alone can lead to them being more susceptible to bad weather and the cold.
Along with functionality, the right fit should always be paramount for choosing dog clothing. To accommodate differences in built, numerous different cut variants have been developed.
A coat or pullover that fits well provides sufficient freedom to move, does not rub, does not constrict, is neither too tight nor too large and does not slip. Only then can a dog move freely in the clothing and feels happy as a consequence. Therefore, dog clothing should always be tried on and adjusted individually. A comfortable fit should not only be checked when the dog is standing, but also when the dog is moving!
leaves ample freedom to move forward/upwards for the front legs
leaves at least 3-5 finger's width space between arm pit and belly strap (more for medium-sized and large dogs)
gives the dog the chance to move the elbow backwards without restrictions even when running
has a belly strap that is not too tight (space for at least 2 fingers)
covers the dog's loin area
has a bib that is not too wide
Basically, protection from the cold and from rain makes sense:
for short-haired breeds and for pets sensitive to the weather
in cold surroundings where the dog cannot run to get warm (e.g. while waiting in the car)
for keeping warm/warming up during breaks while walking or in dog sport
for older pets with health problems (long-haired breeds as well)
for pets with an acute illness
breed-specific, e.g. to support thermoregulation
for long-haired breeds as rain protection to make drying and cleaning them easier
for small dogs more than for large dogs as they are closer to the ground
Finding the right fit and size:
The back length is measured from the withers to the tail set.
The chest circumference is measured at the lowest point of the rib cage.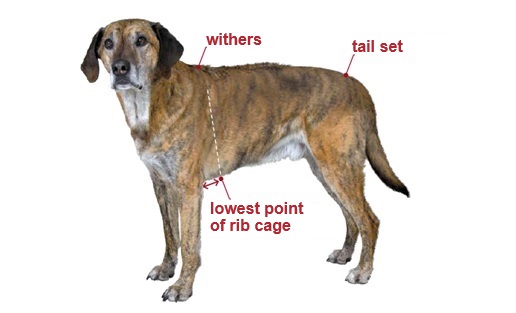 There are different kinds of dog clothing depending on the pet and the purpose. Along with protection against the cold, wind and rain, different fits play an important role as well as the option of combining them with a collar or a harness.
The majority of the TRIXIE product range has a regular fit making it suitable for the majority of dogs (e.g. Poodles, Border Collies, Dalmatians, Parson Russell Terriers). For slim pets we have the category slim (e.g. Pinschers, Sight Hounds, Setters). A coat in a wide fit is suitable for wider breeds (Beagles, Bullterriers, Labradors).