Paw Protection in Winter Weather
Protection and care for damaged and injured paws
Many dogs love walks in the snow and frolic around in high spirit. You should check your pet's paws daily because many paths are gritted or salted. Often road salt makes the paw pads dry and they crack easily. When the dog licks the paws, this can lead to additional infections.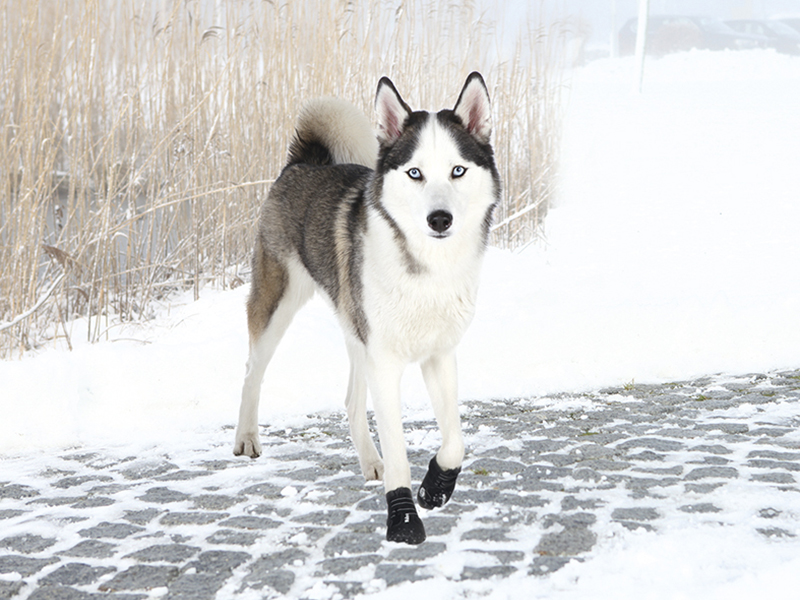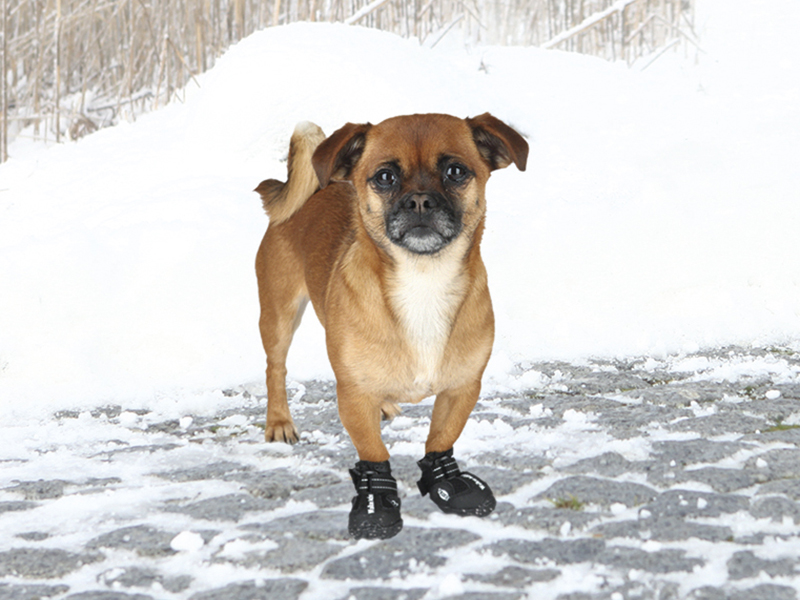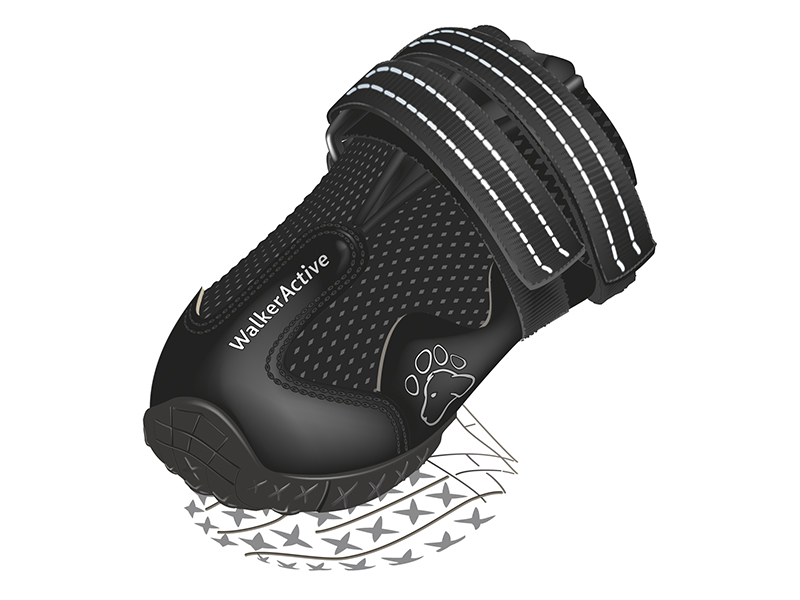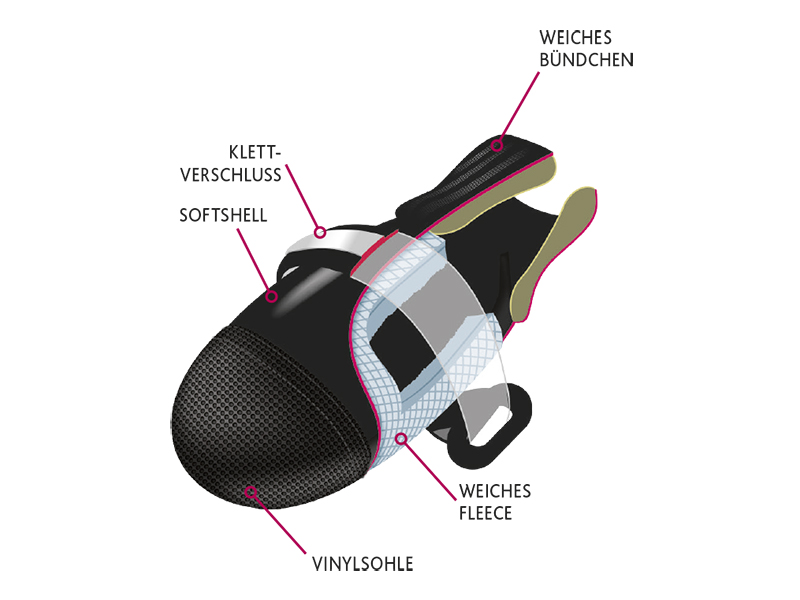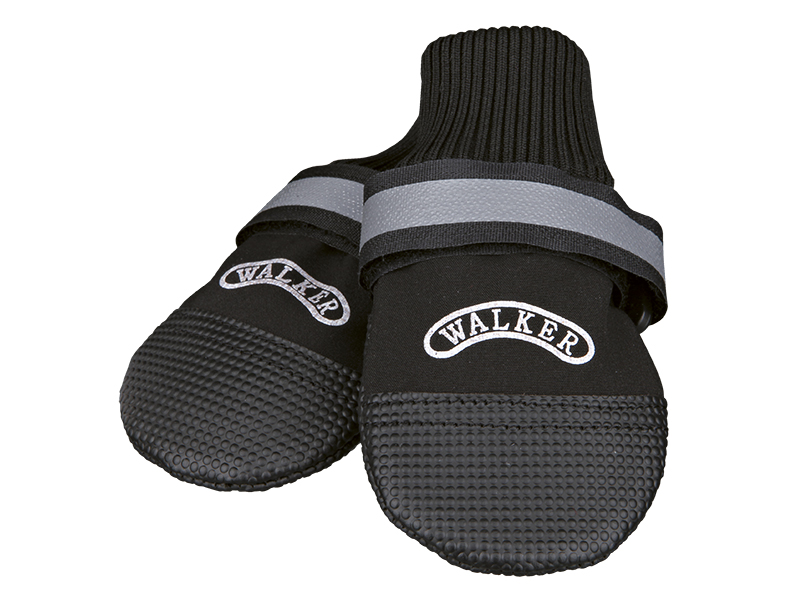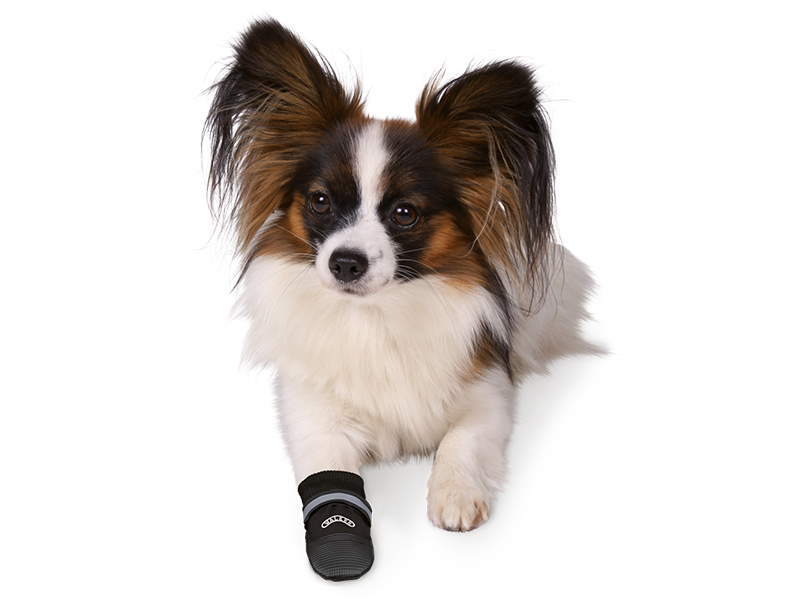 If you cannot avoid walking on gritted or salted paths, you should bathe the paws in lukewarm water and rub in paw care after your walk. That way the salt cannot damage the paws and the pads stay supple. Long hair tufts between the pads should be cut back as otherwise the snow can form clumps between and under the paw pads and this can lead to injuries.
If cracks have already appeared, Walker Active will protect the paws on the next walk. The robust grip sole provides good hold even on slippery and stony surfaces.
Breathable mesh material and handy hook and loop fasteners make Walker Active comfortable to wear.
Injured paws heal with Walker Care Comfort. This soft fleece-lined Softshell shoe prevents the dog from licking the wound, supports the healing process and lowers the risk of infection.
For small injuries dog socks with non-slip all-round rubber coating at the front of the sock are suitable. The robust rubber coating prevents injured or older dogs from slipping on slippery surfaces.
If the cracks in the pads do not heal within a few days or the dog frequently walks with a limp, you should consult a veterinarian.