Boxes for dogs can fulfil various functions. First of all, they ensure safe transport in a car. In addition to that, they can be used at the vet or at home and they offer a safe retreat option.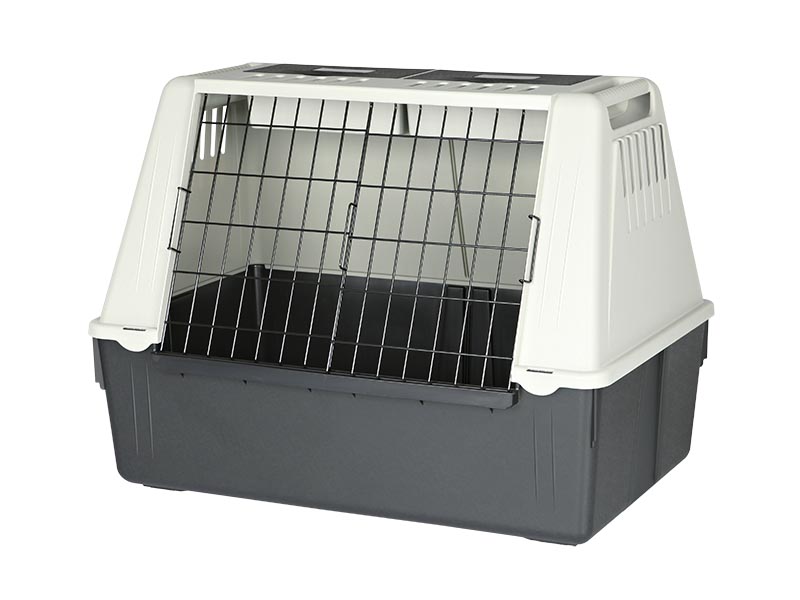 Acquainting a dog with the box
To start with, it is important to get your dog used to the box. As a first step, you can place the box in your home with the door open so that your dog can decide on its own if it wants to go in and how long it wants to stay there.
Give your pet a chewing bone or the daily feed in the box so that the box is associated with something positive.
Once your dog enters the box without problems and of its own free will, you can close the door, starting with a short time and later prolonging the intervals.
The right box for every use
TRIXIE offers you boxes in various sizes and models:
The extra sturdy transport boxes with aluminium frame are safe and reduce noise. Wide lattice inserts provide good ventilation. The plastic box Traveller is ideal for use in the car boot as well thanks to its bevelled shape.
Our transport box Gulliver is accepted by almost all airlines. A convenient handle and castors available separately allow easy handling. Please find more models for air travel here.
Vario is a transport box made of hardwearing polyester with a sturdy metal frame. It can easily be assembled and dismantled and is ideal for e.g. exhibitions.