Dog Lounger
Item no.: 28211 - 28212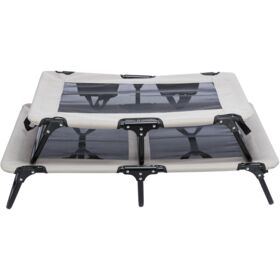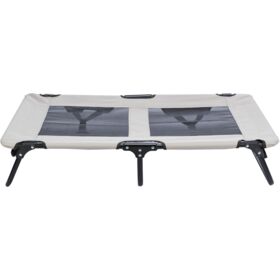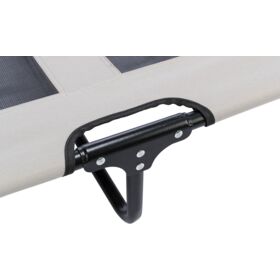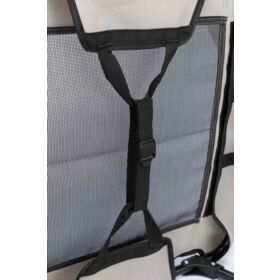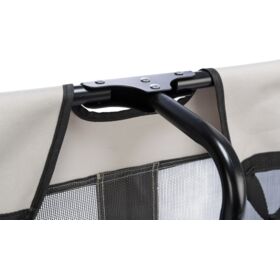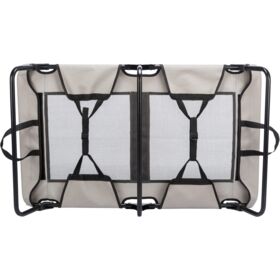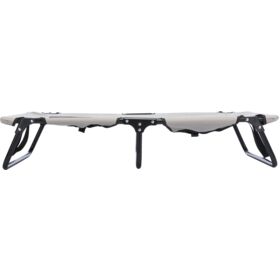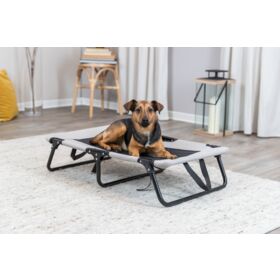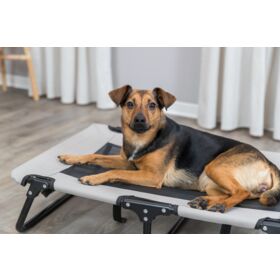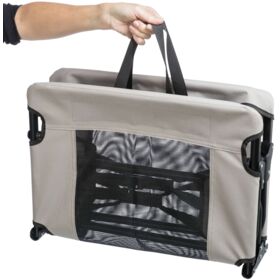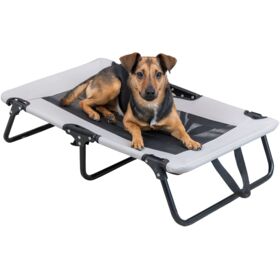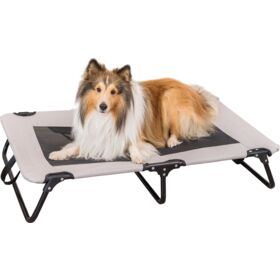 STRONG Edition
Oxford polyester
with stable metal frame, powder coated
mesh fabric provides a pleasantly cooling effect on warm days
collapsible and space-saving storage
with handles
cover removable
item 28211 loadable up to 15 kg, item 28212 loadable up to 25 kg
with rubber feet
Lightweight and breathable: the comfortable dog lounger for hot days.
The sturdy dog lounger is a great companion on warm days, whether on camping trips, excursions into nature or relaxing afternoons in the garden. The built-in mesh fabric provides pleasant air circulation and cooling. The elevated position protects against hot, cold or dirty surfaces and reduces contact with insects and crawling animals living there, especially in high meadows.
The sturdy metal frame can be easily folded, stored to save space and transported comfortably via the carrying handle. The water-repellent cover of the lounger can be easily wiped and removed, which allows for uncomplicated cleaning.
You can find more articles for a relaxed camping experience here.
Downloads